two black feathers boxed together, guardians of the southern gate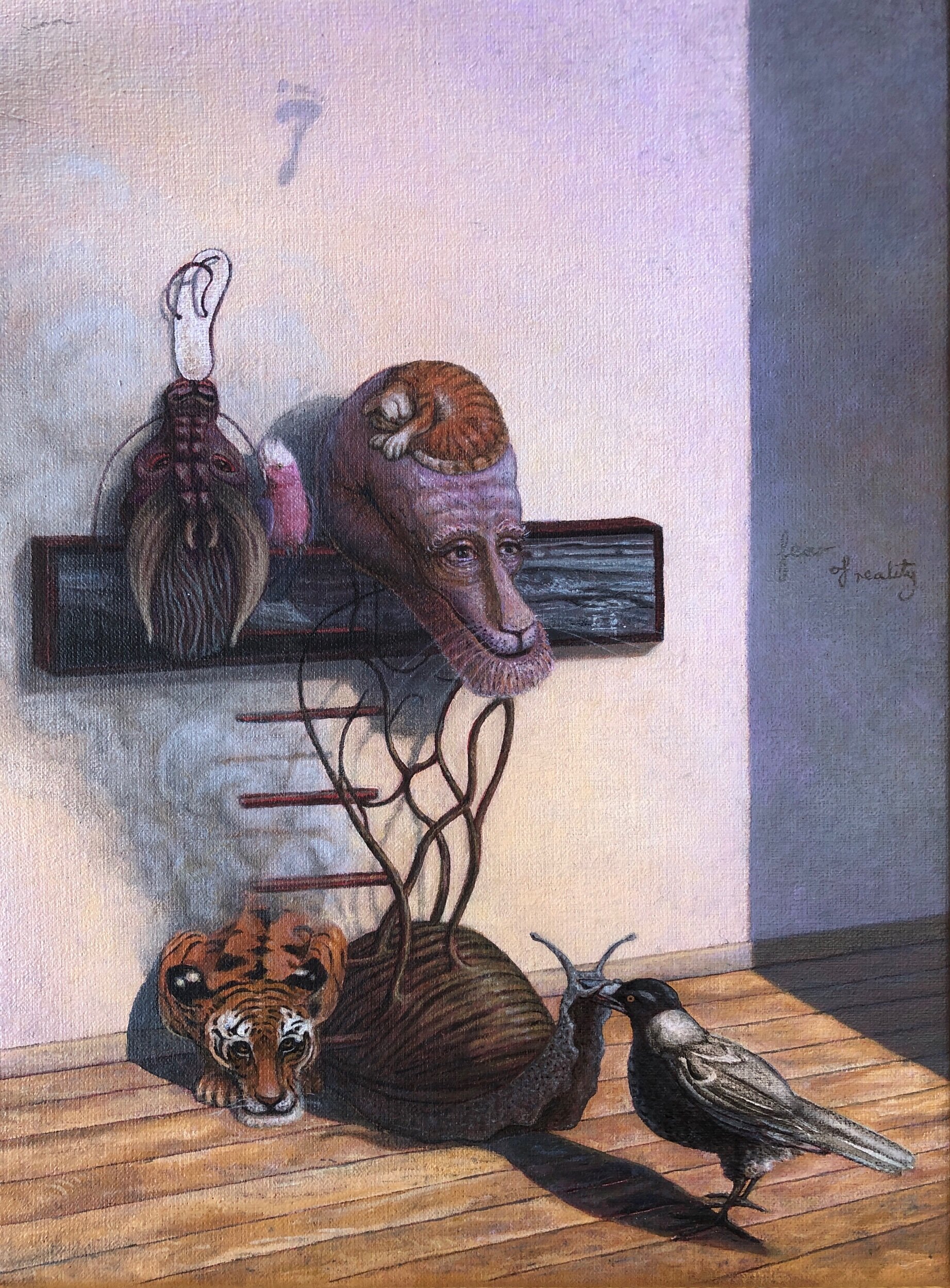 Ж
A Portrait as a collection of objects, as an interrelationship between active personalities, concrete objects, some confusions, and some illusions.
"Two black feathers" and "Ж" belongs to a series of paintings that do not represent subjects optically, but instead depict a subject's "interpretation objects" . The distant object is a maximally inclusive and collective conception of being rendered nostalgically (hence individualistically). Like dream objects, these images depict a reorientation of the usual associations between objects and their meaning. "Ж" seems to me to be a portrait where 10 aspects of the sitter's personality are depicted individually, connected to the black and white magpie.
Looking into Darker Water, a Phantom Appears
An image asking: What is the line that separates and connects a voice from its environment ?
Boat People Revisited
The Architectural Uncanny
The Architectural Uncanny is a transitional painting, and return to dream-oriented, unconsciously figured, inspirationally motivated, Surrealism. Drawn in a Catalan cafe over 5 days, then painted with great intensity in two sessions three years apart. It depicts an unconscious multi-generational romantic idealisation as four people framed by uncanny architecture and public sculpture.