Figure on a stoney beach
Figure in a misty landscape
Played
Couple on a Beach
Couple yoked on a pebbly beach
Hunter's Dog
This set of sculptures is heavily influenced by Picasso's 1930s Surrealist An Anatomy drawings, but more generally the aesthetic of sculptural assembly of sanded, curved, tree branches onto which I added hands and feet registering spontaneous anthropomorphism. Uniquely in this series, Hunter's Dog, included a large range of symbolic objects. This figure reappeared many years later in oil.
Seaside
Family
Figures Fruiting
Figure reclining on a pebbly beach
Woman with dog
The similarity to Dali is most clear here, both the the use of "painter's plastic" sculpturing material that emerges when your colour spontaneously drawn shapes, but also in the landscape as this figure is on a stony beach in Cadaques. Images of the landscape around Dali's homes in, Cadaques, Port Lligat and Figueres, where I have been many times, occupy my imagination.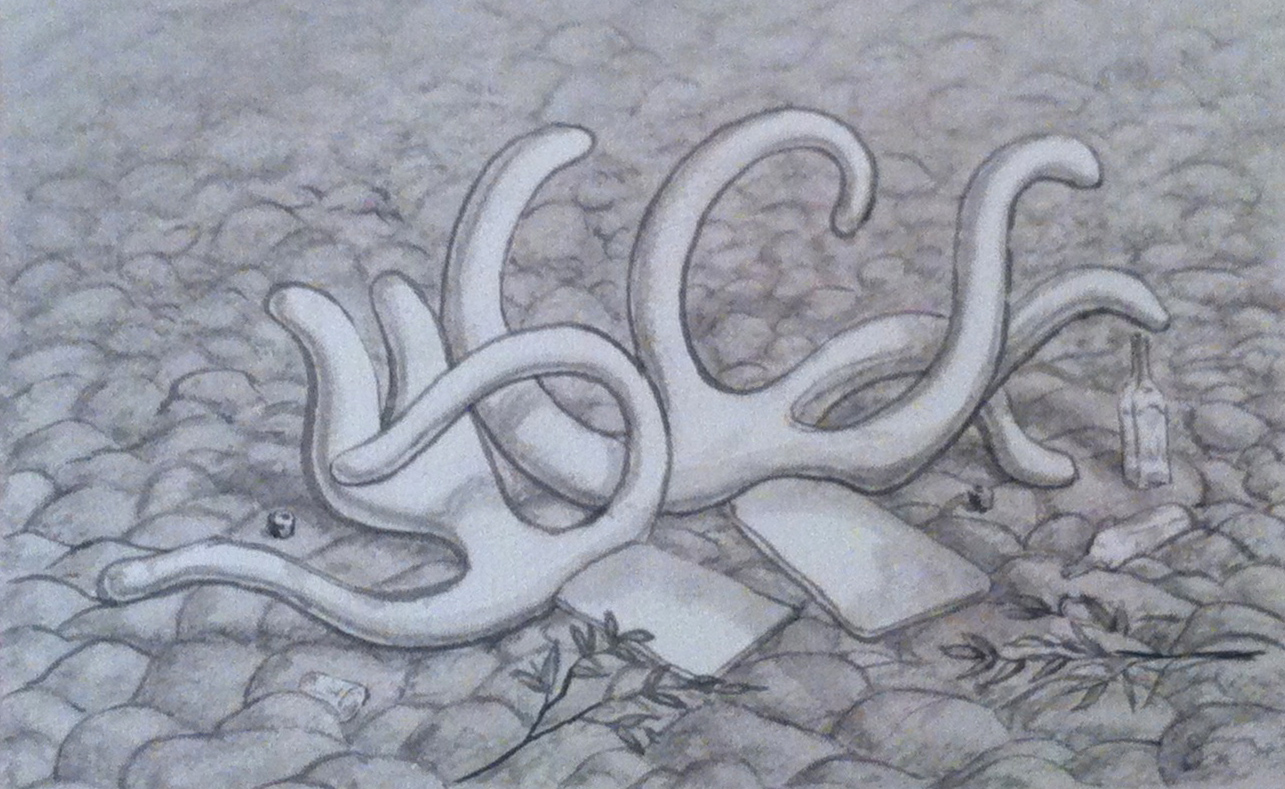 Couple on a pebbly beach
Narcissus and Echo
Narcissus and Echo